1.2. Top of the CPU (Download)
License:
This PCB is shared under the terms of the following   Creative Commons license, recognition, commercial use and modification to share under the same license terms.

This printed circuit board under a Creative Commons license Attribution-ShareAlike 3.0 license .
10/25/2010 12:26:08 PCB plate Uhlan V1.0 CPU microHomeLan plant automation.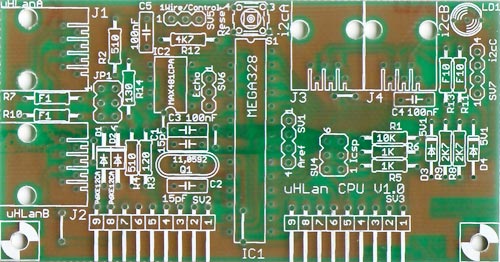 CPU PCB production Uhlan 1.0